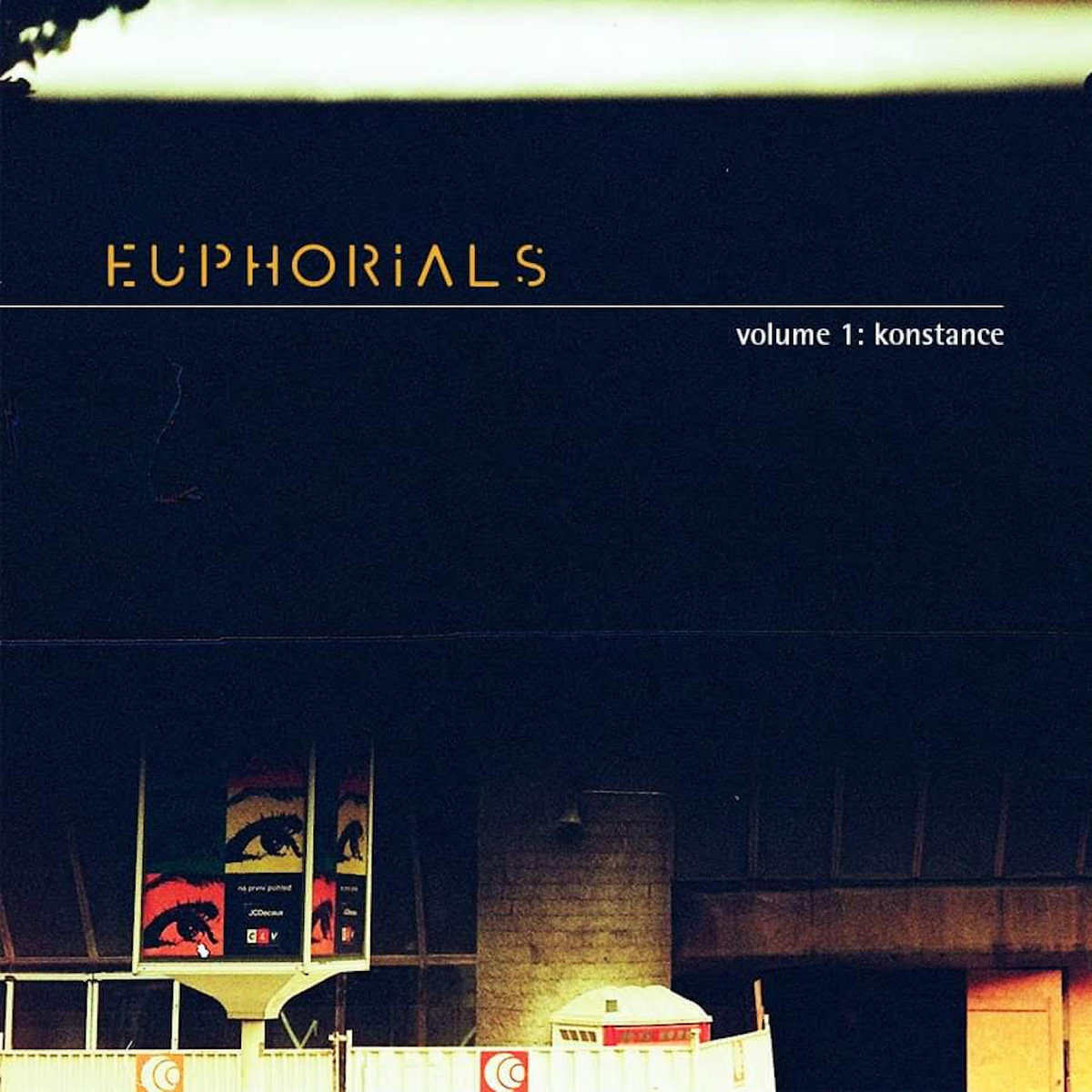 Volumes 1 and 2 - Euphorials - F-IRECD103 (2020)
buy now

"Volume 1: Konstance" refers to the things that seem to stay the same in the fast paced world we live in. Originating from a live session in 2016, "Konstance" is also a tribute to Konstanty, a friend of the band who passed away around that time.
Obsessed with its own historical moment, "Volume 2: Disposable Values" questions the mentality of contemporary living while being thoroughly rooted in it. Originating from a live session in 2017, the music was elaborated by a remote correspondence recording process (pre-lockdown!).
PERSONNEL
| | |
| --- | --- |
| volume 1: | |
| Zac Gvi | Fender Rhodes, Nord Lead, Moog bass, Novation Bass Station, organ, saxophones, bass clarinet |
| Ed Hiller | Moog [track 2, 4] |
| Wesley Gibbens | drums, Nord Drum, percussion |
| | |
| volume 2: | |
| Zac Gvi | Nord Lead, Novation Bass Station, synths, saxophone, bass clarinet, flute, bass guitar |
| Wesley Gibbens | drums, Nord Drum, percussion |
TRACK-LIST
Volume 1:
1
Zero (o) Hours
00:58
2
The Aftermath (Prince K)
04:41
3
Psy(cl)0ps
01:21
4
(what you knew is now no more) what you know
06:24
Volume 2:
1
Now is a Moment that will Never Come Again
feat. EWOK
03:20
2
Everyday in Everyway
03:33
3
Context Collapse
04:44
4
No Peace, No Justice
04:39

THANKS
to Dave Shulman for the soprano loan and Ed Hiller for the space and vibes.


TECHNICAL INFO
Produced by
Wesley Gibbens and Zac Gvi
Mixed and Mastered by
Zac Gvi, 2020
Photos
Zac Gvi (Volume 1)
Wesley Gibbens (Volume 2)
Design
Aidan

LINER NOTES

Zero (0) Hours" is a firey, bit-crunching miniature dialogue between electronic drums and tenor sax that drops into a funky banger. "The Aftermath" is a heady, lyrical groove with layered soprano saxes that unfolds both tenderly and unstoppably. "Psy(cl)0ps" is an eerie, vertiginous interlude with a helicopter-like low oscillating synth. "(what you knew is now no more) what you know" is built on 2 interweaving tenor saxes and driving drums that open up into layered polyrhythmia.

"Now is a Moment that will Never Come Again" features Durban, South Africa based MC EWOK laying his smooth flow over the dream-a-delic groove. "Everyday in Everyway" is an all out chilled banger that satirizes the Transcendental Meditation mantra "Every day in every way things are getting better and better". "Context Collapse" playfully uses a vocal sample taken from youtube to explain the phenomenon of 'context collapse in our new media' over a driving, arpeggiator rich beat. "No Peace, No Justice" dwells on the injustices of our time, a slowly unwinding double melody that builds to a climax accompanied by triple marching snare drums.




LINKS

www.zacgvi.com